Welcome to Beethoven Wiki
An online encyclopedia about the world's slobberiest St. Bernard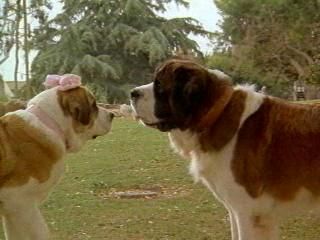 Beethoven is the main character in the Beethoven film series. He is a St Bernard dog named after the German composer Ludwig van Beethoven.
In the credits for the first film, he is credited as being played by a dog named Chris. However, in the second film's credits, he is credited simply as "Beethoven".
As of Beethoven's 2nd, Beethoven has a girlfriend called Missy and is father to four puppies named Chubby, Dolly, Tchaikovsky and Mohawk (known simply as "Mo" in the film).
Loading RSS data...